Gallery & Commission Process
To order a sculpture of your dog you send me your favourite photos either by email or post letting me know the pose you would like your dog sculpted in. I keep you updated throughout the making process sending you photos at each stage to allow you to make changes if needed.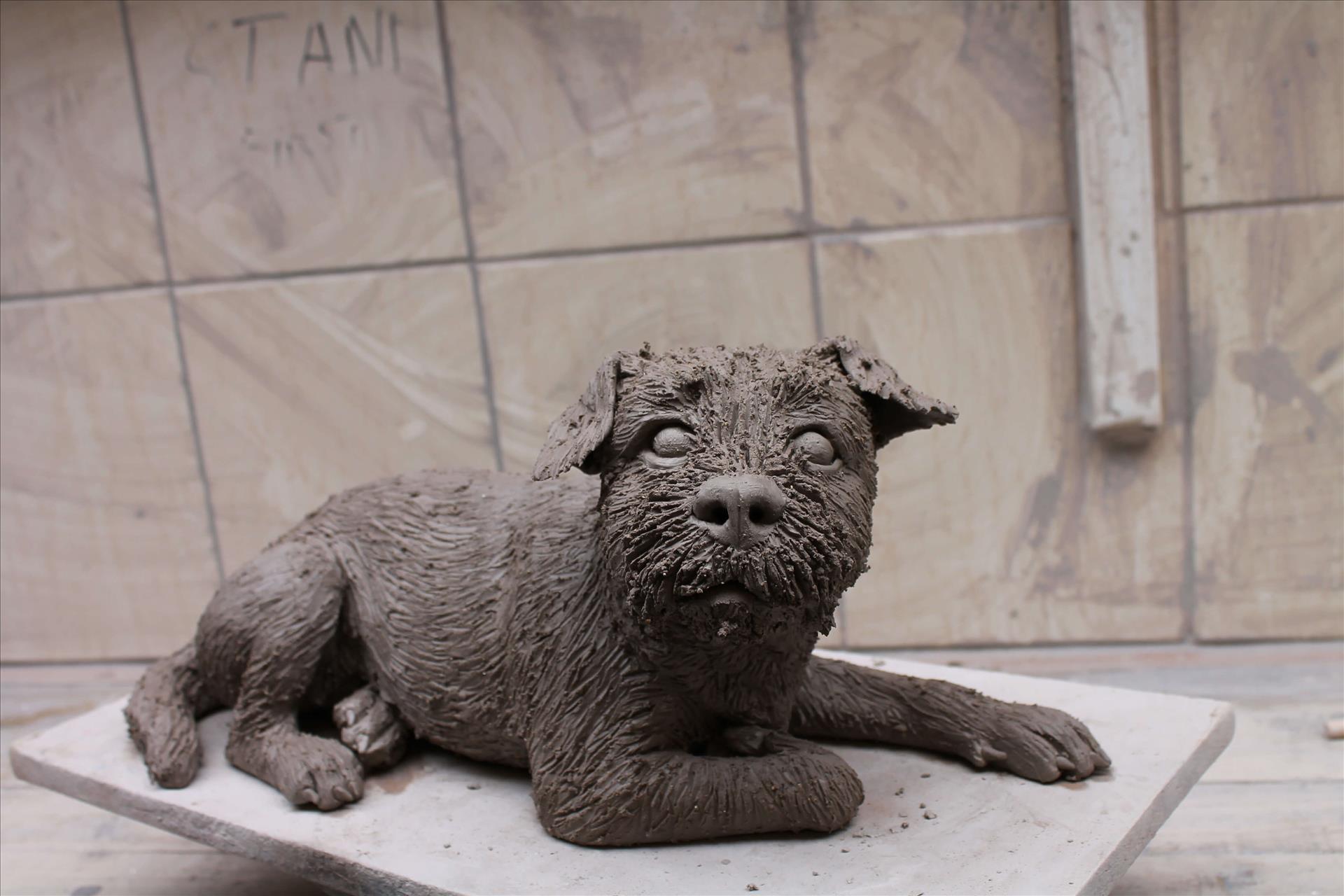 It normally takes between 4 - 6 weeks and cost £280 plus packaging and delivery for a complete dog and £55 plus delivery for head a paw in frame.
I require a £50 deposit on all complete dogs and £10 on all frame orders.
This online gallery shows my portfolio. Click on any image below to see more examples.

Other Dog Commissions

Safari Range

British Wildlife & Domestic Animals